UPDATE 30th May 2022
Well I did it!
So pleased to have completed Ride London for Oakleaf
My fundraising has gone well but more contributions are always gratefully received on my Just Giving page. Just ten pounds will pay for a counselling session for someone in need to please help if you can.
The ride itself was interesting and much tougher than I expected. Where I live it's very hilly with hardly any flat ground around at all. This means for every climb there's usually a descent to rest and recuperate.
This ride on the softly undulating landscape of Essex was full power all of the way with no respite. Interestingly the heart rate stayed in a defined range as did the power output. The Northerly wind against  for the first 50 miles was also a challenge plus a few gusty side winds too.
On the top cog throughout but the shoulder (see below) certainly gave me a constant reminder of what happened a few years ago.
The ride itself was quite congested. I saw the aftermath of at least 8 accidents and there were a few close calls in the congested areas with some overenthusiastic riding by a few. We were also delayed while some poor soul was evacuated away by helicopter, I hope they are ok.
So that's the second Ride London done for me and maybe the last!
At the moment I never want to eat another energy bar again (being diabetic controlled by diet doesn't help!)
Many thanks to all of those who have encouraged me, my family for putting up with the training rides and those who have supported my charitable efforts!
UPDATE  12th May 2022
As this week is Mental Health Awareness week and I am supporting local charity Oakleaf ,  I thought I'd update on my training for the ride with just over two weeks to go – full details are on my Just Giving page. The birthday is now out of the way by the way!
I've been getting a few miles in which you will see on my just giving page, trying to average over 70 miles a week. I even snuck in a crafty, albeit slow, ride in Amsterdam last week on a long weekend break. It wasn't easy to find any hills to climb apart from the bridges but the hefty bike made it hard work.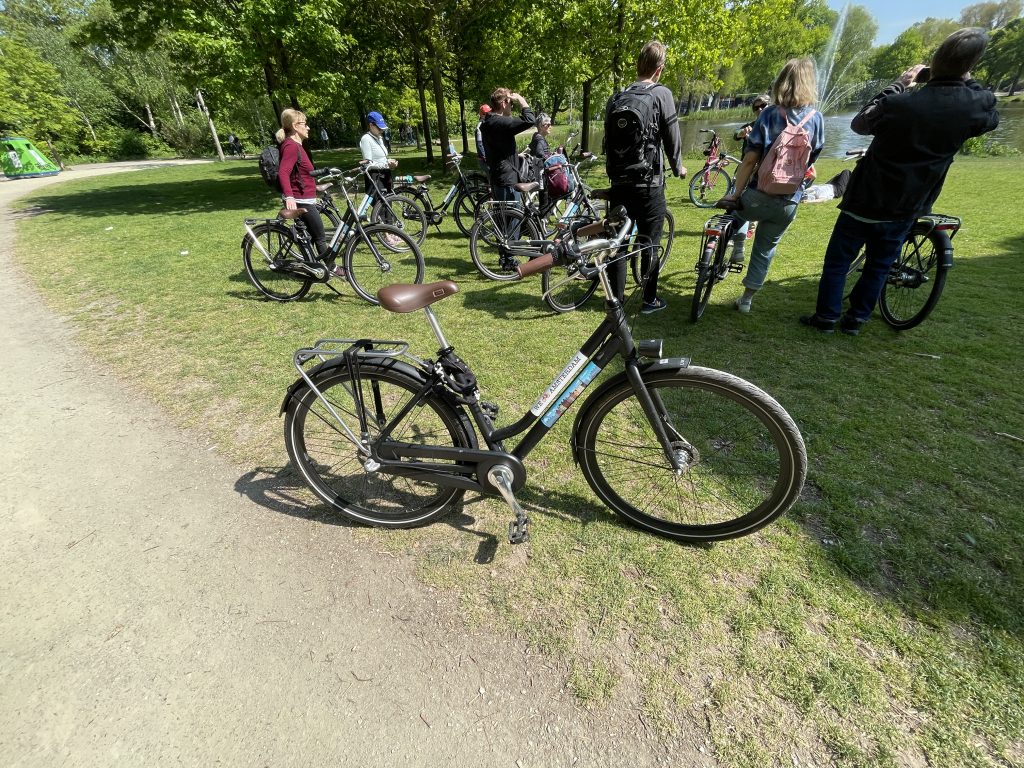 I'll be doing the Kelly's 50 miler on the 22nd as my final big prep ride. The next report will hopefully be after I have completed the ride
If any other friends and colleagues are doing the ride drop me a line with your start time when you get it. Always nice to have some company in a crowd of 25000!
Cheers
David
Every year 1 in 4 people will suffer from a mental health issue
The Covid-19 pandemic has had an enormous impact on the mental health and wellbeing of UK adults, and those who were already struggling have been disproportionately impacted.
The uncertainty and stress caused by the war in Ukraine, which must be unbearable for those closely involved,  is only adding to this.
In 2018/19, stress, depression or anxiety were responsible for 44% of all cases of work-related ill health and 54% of all working days lost due to health issues in GB
People with mental health needs have the second lowest employment rate of any disabled group with only 28.5% securing long-term work, and those with mental ill-health are more vulnerable to the negative effects of unemployment
Some people do recover, they respond well to treatment and medication without too much damage to their emotional, social and working life.
So this year I'm cycling the new 100mile Ride London route into darkest Essex – truly a trip into the unknown for me!
I'm doing it to raise money for Oakleaf Enterprise and my Just Giving link is here
Oakleaf exists to help people who are less fortunate and find their road to recovery more difficult to achieve. Finding and keeping a job is an important aspect of the recovery process and ensuring the right support is vital.
As a former Trustee of Oakleaf I know from first hand experience the difference they make to the lives of real people. Anybody can have mental health issues, young or old, rich or poor, the haves and the have-nots. The Safe Haven that is open everyday in Guildford is literally a life saver.
To find out what's been happening recently at Oakleaf you can find the latest newsletter
here
A few of you will remember that four years ago I completed the Ride London on the Surrey course on behalf of Oakleaf. Some photos of the adventure are below.
With the help of friends and family we managed to raise well over £2000 for Oakleaf.
I decided that I would do it again on or around my 60th birthday so here we are.
Two and a half years ago, just before lockdown, I had the misfortune to crash my Mountain Bike at high speed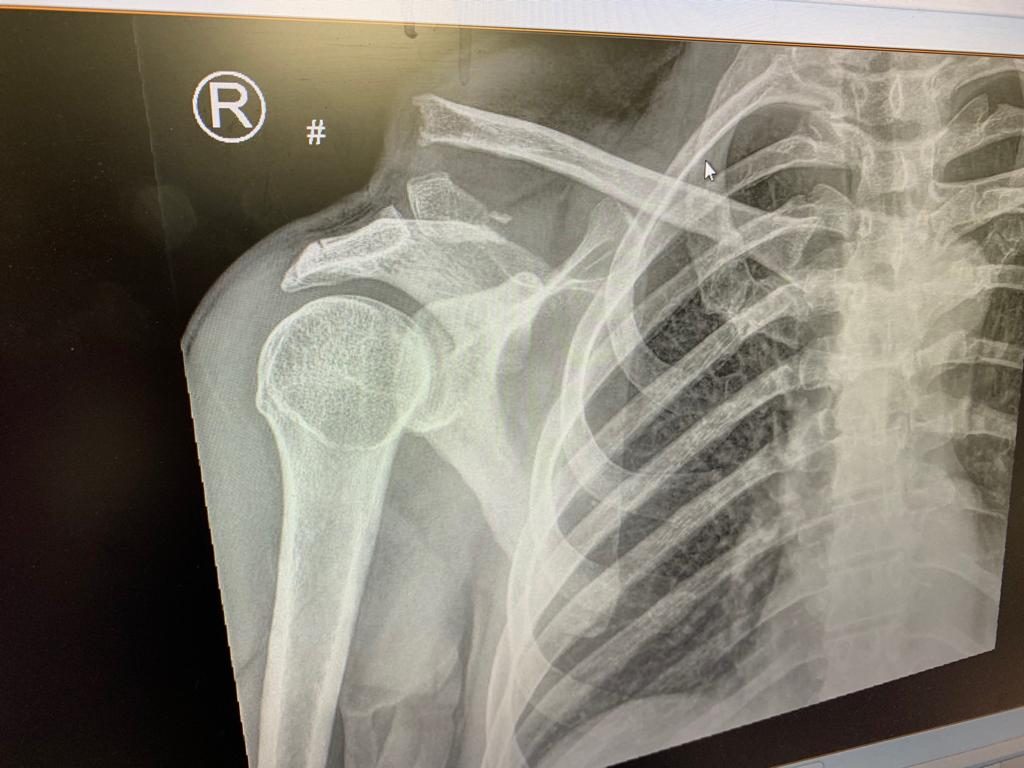 After a repair and consequential removal of the metalwork, days before the virus took hold, I was back on my bike within 5 months of the accident.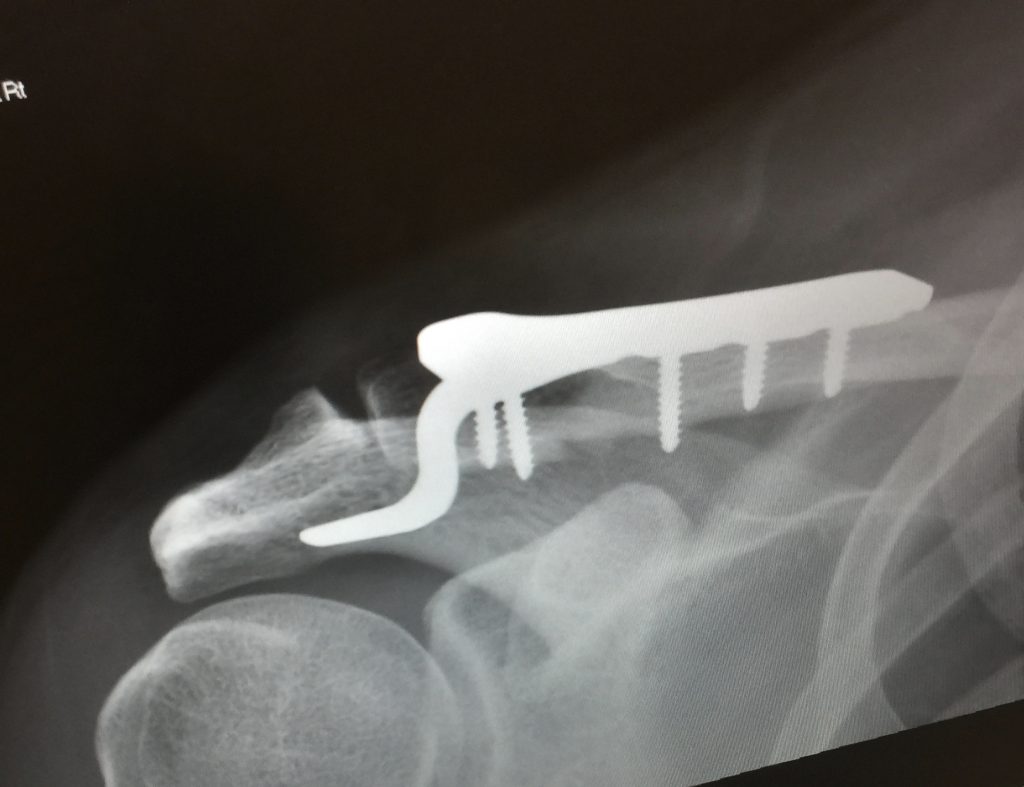 A huge thank you to the team at Frimley Park Hospital for fixing me and some fantastic rehabilitation physio. (I'm not such a bold descender these days)
Donating through JustGiving is simple, fast and totally secure. Your details are safe with JustGiving – they'll never sell them on or send unwanted emails. Once you donate, they'll send your money directly to the charity. So it's the most efficient way to donate – saving time and cutting costs for the charity.

As we seem to be stuck in a bit of a 'Groundhog day' situation I thought I would re-issue last year's card – the message still stands unfortunately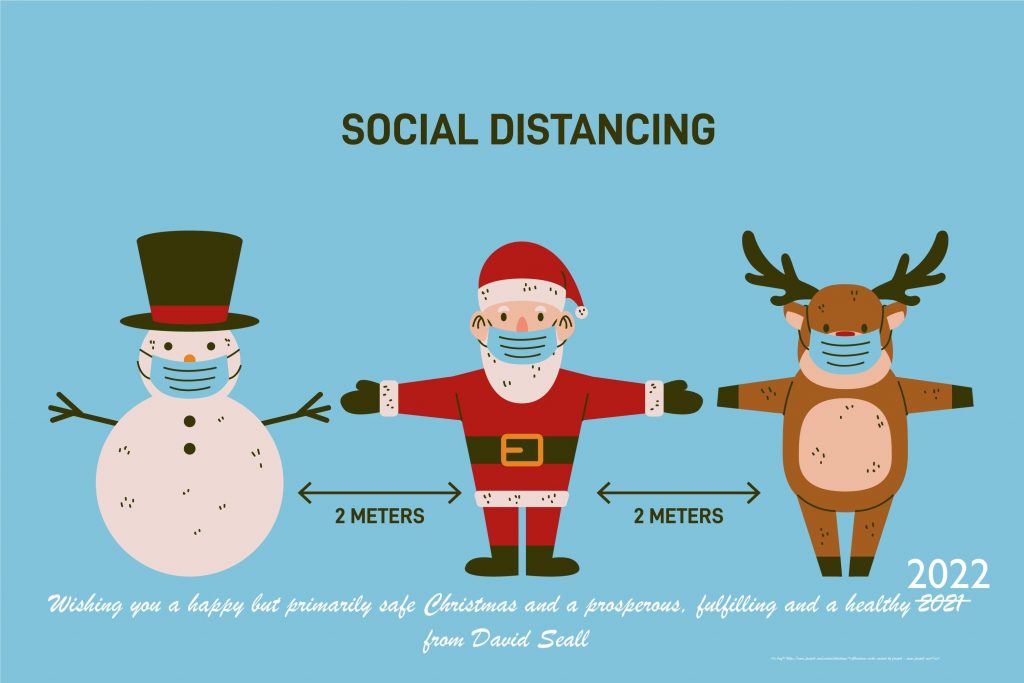 A donation has been made to Oakleaf Enterprise   Open at Christmas and the New Year to help those in need.

A great day out for the automotive enthusiast at Pilgrim Motorsports. Many thanks to MD Paul Bennett for hosting it and Rupert Rawcliffe for inviting me.
So many great cars in various states of restoration or new build!
It was interesting to talk about the future for such classic cars which on the surface can be 'gas guzzlers' but in reality  typically do very low mileages  and actually use easily recyclable materials in their construction.
Synthetic fuels and electrification may be the saviour for such iconic cars. I'm convinced that my own classic will carry on life with an electric conversion and the engine as a coffee table!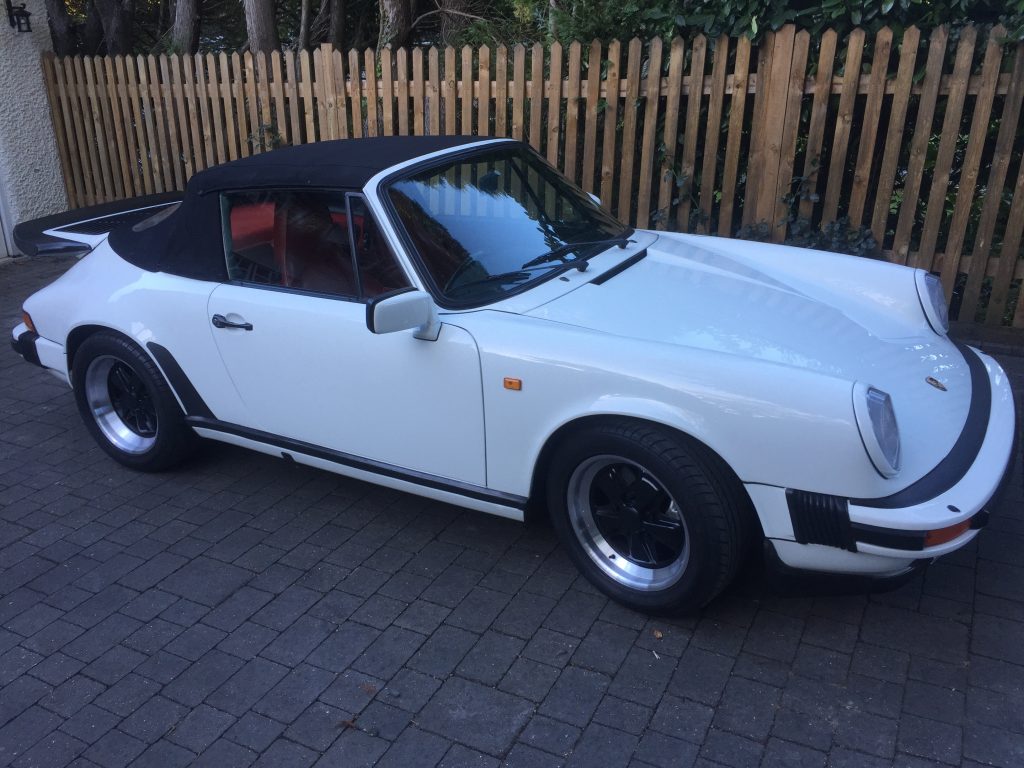 https://www.motorsportuk.org/economic-and-environmental-impact-of-the-historic-and-classic-motor-industry-in-the-uk-announced/
https://www.footmanjames.co.uk/blog/eco-friendly-classic-cars
https://classicsworld.co.uk/news/synthetic-fuel-a-new-hope-for-classics/
https://www.bbc.co.uk/news/business-58578061 

Delighted and honoured to have been asked to write a chapter for a book published recently and especially pleased to be alongside contributions from authors such as Vicky Pryce, Sir Jonathan Porritt and Tony Juniper. Many thanks to the editors Beverley Nielsen and Steven McCabe for inviting me to take part. The book is available here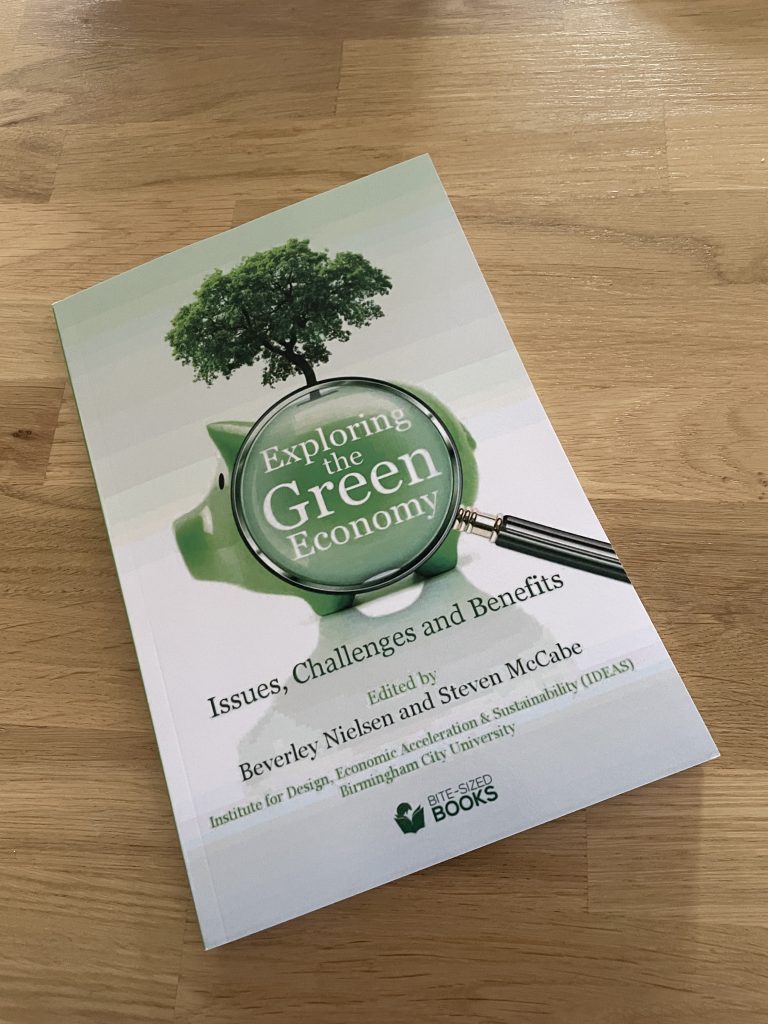 Following this I was delighted to attend the launch of the book 'Green Manufacturing: What this involves and how to achieve success' today'. A big thank you to Beverley Nielsen and Dr. Steven McCabe for inviting me to contribute a chapter to the book. It was an interesting debate with some great contributions from manufacturers and policy makers. This book is available here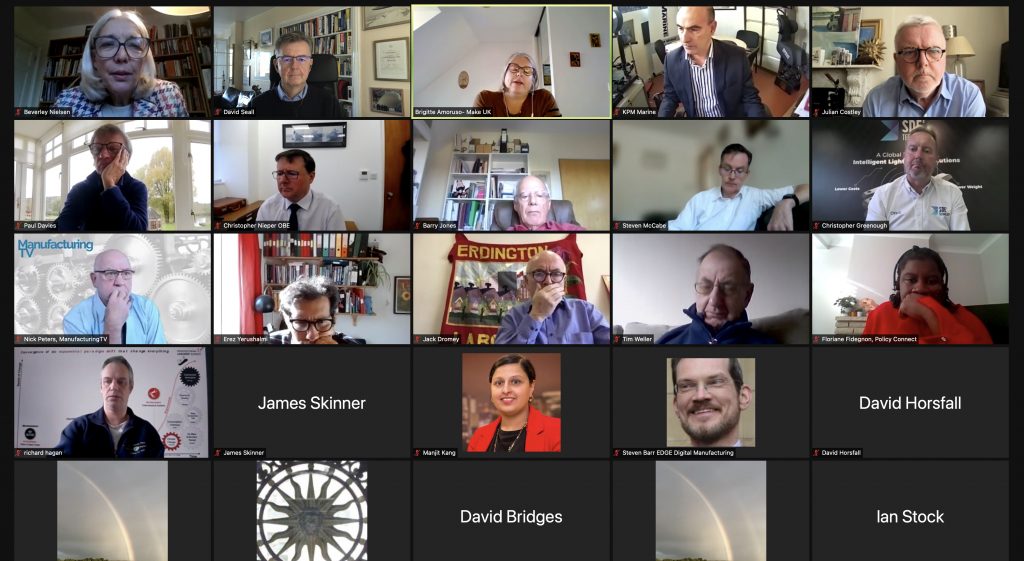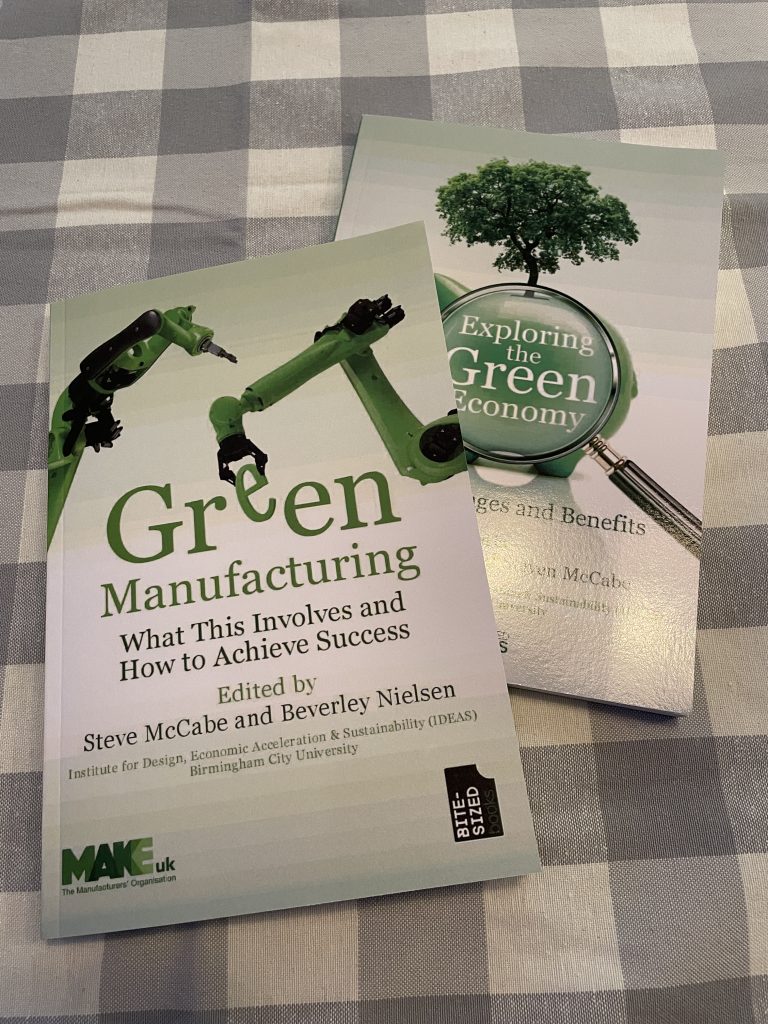 A great day being asked to be the keynote speaker at the University of Surrey Graduation ceremony.
Congratulations to all of the graduands.
For those brave enough, the speech can be seen here https://www.youtube.com/watch?v=iXpymGrTgk4&t=2528s

Everyday we see a new technology coming to light that will influence our everyday lives. At the moment it seems to involve a plethora of new electric vehicles each with more intelligence (nearly always not AI) and a more efficient remedy to 'range anxiety'.
Bubbling along are developments in domestic heating which will significantly accelerate the drive to zero emissions and further enhancements to e-bike capability.
It seems that mobile phones and other IT hardware have plateaued and all we now see are incremental improvements or faddish ideas.
If, like me, you are more of an early follower than adopter, there's always the niggling doubt that you might choose the wrong option. I loved my Betamax video recorder but was glad that I didn't choose a 3D television.
When I look around the house I see lots of stuff that is yesterday's tech. A television aerial on the roof, a can of petrol for the lawnmower in the shed, a bookcase full of CDs and DVDs including Blu Rays and to pay for this stuff, a cheque book or even cash.
Clinging on to this takes up space and it's probably never going to be an antique (didn't mention the VHS recorder in the attic). In some cases it holds one back using new tech as there's the sense of maximising the value from what you have.
Of course in emerging economies there isn't this choice. Those of us that had the old SKY TV satellite dish for the Astra satellite in the early 90s will remember that it was populated with German TV channels. The reason for this was that the SES / Astra platform was supported by the German government to find a quick and simple way to upgrade broadcasting systems after the fall of the Berlin Wall and the demise of the DDR. They missed out expensive upgrades to land based stations and went straight to satellite.
In parts of Africa the first real bank accounts customers have had have been provided by mobile phone tech. Customers can pay for things and transfer cash balances, they have never used a bank branch or cheque book.
Of course in China, platforms such as WeChat have revolutionised payment systems.
The UK is somewhere along the curve with all of these emerging technologies with a mix of early adopters but also a significant percentage of tech sceptics who see no reason to change or even actively resent it and see it as an invasion and assault on their values. I do have a relative with a fax machine (they don't get sent many).
With our infrastructure tied up with servicing old tech, as well as attempting to integrate the new, we start to lag behind the emerging economies. Just look at the outrage when a bank (remember these are commercial entities and not institutions) decides to close a branch in a small town or village which is no longer viable. The main protests come from those who don't internet bank. I do acknowledge the proportion of the population that its excluded from tech adoption through perhaps disability or poverty but they aren't usually the ones writing to the local newspaper. Oh yes, that's another industry that technology has overwhelmed.
The danger of all this, is that the mindset spreads and UK industry starts to lag behind the rest of the world through the adoptions of new technology, either through lack of investment, sometimes driven by not wanting to take on any debt or more worryingly a risk avoidance view that what they have currently is good enough.
The fourth industrial revolution, Industry 4.0, demands a new way of thinking and old legacy systems will simply not "plug and play". Companies which do not invest will find themselves excluded from fully digital supply chains. It's a high risk investing in technology that may be quickly superseded or available at a much lower price if a purchase is delayed but  it's essential that businesses are at least early followers if not early adopters in order to remain globally competitive.
Now after all that it's time to warm up the amp and put some vinyl on the turntable……..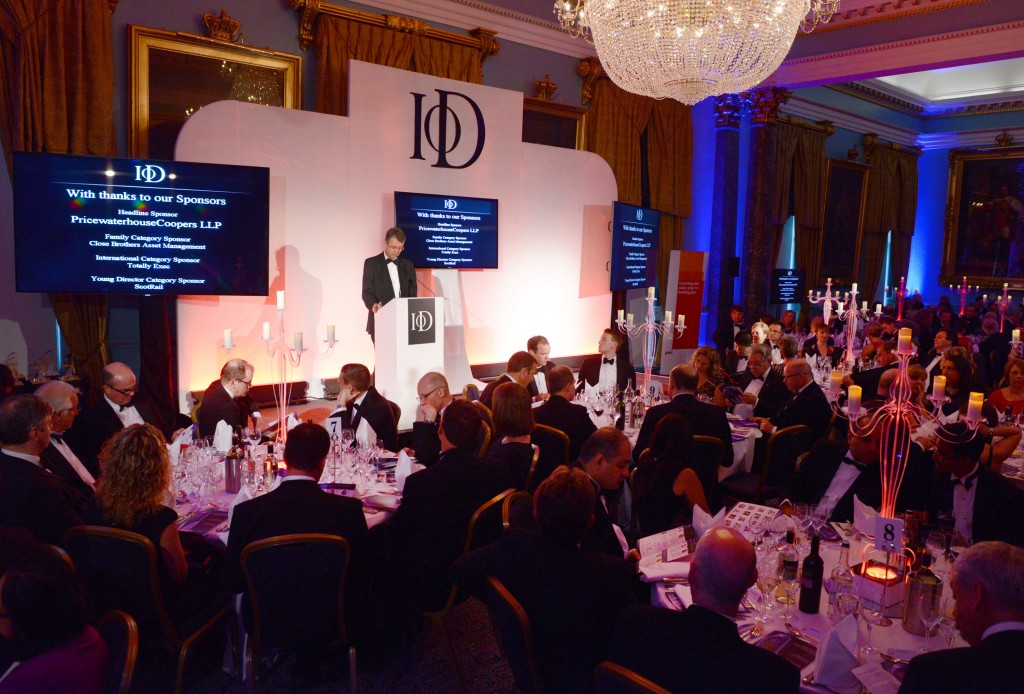 The advent of COVID-19 pandemic has been a complete game changer for membership organisations.
Usually vulnerable to economic headwinds, sitting in the "subscriptions" section of the company accounts is never a great place to be. It's often seen as a quick win in the cost cutting battle and the business case for membership can sometimes be seen as somewhat ethereal.
Having been involved in many membership organisations as an executive, Chair, Non Executive Director, advisor,  active member and more distant member it has been interesting to observe how different organisations have adapted.
One thing that  is clear, it is  that those who have reacted under the presumption that COVID is a blip and things will return to the status quo of the previous decades, are mistaken.
The pandemic has got to the very core of the way we do business and the way we behave. The influence will be here for some time to come.
If there are continuing resurgences of different strains of the virus, these influences will be more obvious but I think certain ways that we are currently doing things will remain the same. We will be masked up, continually cleaning our hands and practicing social distancing for sometime, even when the adult population has had some form of vaccination. We will also be working and meeting people remotely through Zoom and suchlike.
This then percolates into our consciousness and feeling of comfort in certain situations. Taking public transport, cramming into a bus or tube, sitting cheek by jowl in a packed venue, queuing for buffets or eating food from the same plate as it is offered around drinking sauvignon blanc, although the staple of any business/networking event, are not situations that many will feel comfortable with. The big awards dinner will also struggle to get willing participants for a while.
This type of event for some organisations is their core offering and the rug has been pulled from beneath it. If the offer of access to premises, particularly in London, is a core offering too then the pressure is on to produce something of equal perceived value.
Some have risen to the task magnificently and adapted to the "Zoom" world. Some with a policy focus, such as Make UK,  have taken massively important issues such as continuing operations despite the virus, delivering updates and information on the ever changing Brexit landscape and helping business with the challenges of net-zero and turned it into a real reason for being an active member.
Of course the downside of this for the membership organisation is that everyone benefits from the results of policy work and lobbying, not just the members but the opportunity to be on the "inside track" and to have individual concerns addressed is a valuable one.
Others have provided well thought out opportunities for members to access Continual Professional Development. I know that my CPD scores have gone through the roof in the past year!
They have also managed to get a mix of high value work content and combined it with a more casual offering "after hours". The Royal Aeronautical Society has moved their evening branch lectures online to great effect and also probably widened the reach to parts of the membership that haven't attended before. This factor of greater access and reach through digital delivery has dealt with the conundrum which often hampers conventional events, namely time of day and venue. This is so often subject to travel and traffic problems and the constraints and variability of the working day.
Online provision also has the added advantage that many who cannot make time for the event in their diary can attend on "catch up" and access the event at a time that works for them – and fast forward through the bits that they don't want to see!
These activities have also been more accessible for those that don't make a habit of attending events due a variety of issues, such as childcare or just a reluctance to attend "networking" events with lots of unfamiliar people in the room.
So it's clear that the provision of information, CPD and events of a different kind have been delivered by many membership organisations to a varying quality and extent.
However this space has never been purely the domain of these organisations. The private sector has truly stepped up to the mark during the pandemic. Either providing insight and information on topical issues across the business spectrum or diving deep into specific niche activities.
Within my network organisations such as Deloitte, KMPG and EY have provided valuable and regular insights alongside other service organisations such as Eversheds Sutherlands. All of the events are free of charge, well organised  and have had top quality speakers.
This sort of activity has always been there but with digital delivery it's easier to access and open to all.
The challenge moving forward for any membership organisation is to recognise that things have changed and no matter what happens, that some of this change will stick.
Some members will be unhappy to pay subscriptions that funded a more face-to-face offering and actually some will like the flexibility of engagement that a more digital offering give them. Also, revenue raising events and sponsorship monies, at least for the short term will not be available along with income derived from venues. This for some organisations will smash their business models to pieces.
We will have to see some realignment of activities and for some, some hastily convened marriages  and mergers to continue their operations. Across the spectrum of membership organisations there are a multitude of complexities. Business v personal memberships, general v niche, asset rich v asset poor and those that are well governed and led and those that are not. Cash will not be freely around to prop up these operations and the era of benevolent members was on the wane several years ago.
The challenge has to be to provide relevant , topical information, services and activities that suit a more digitally savvy consumer and when we eventually return to some sort of normality it will be interesting to see those that are still around.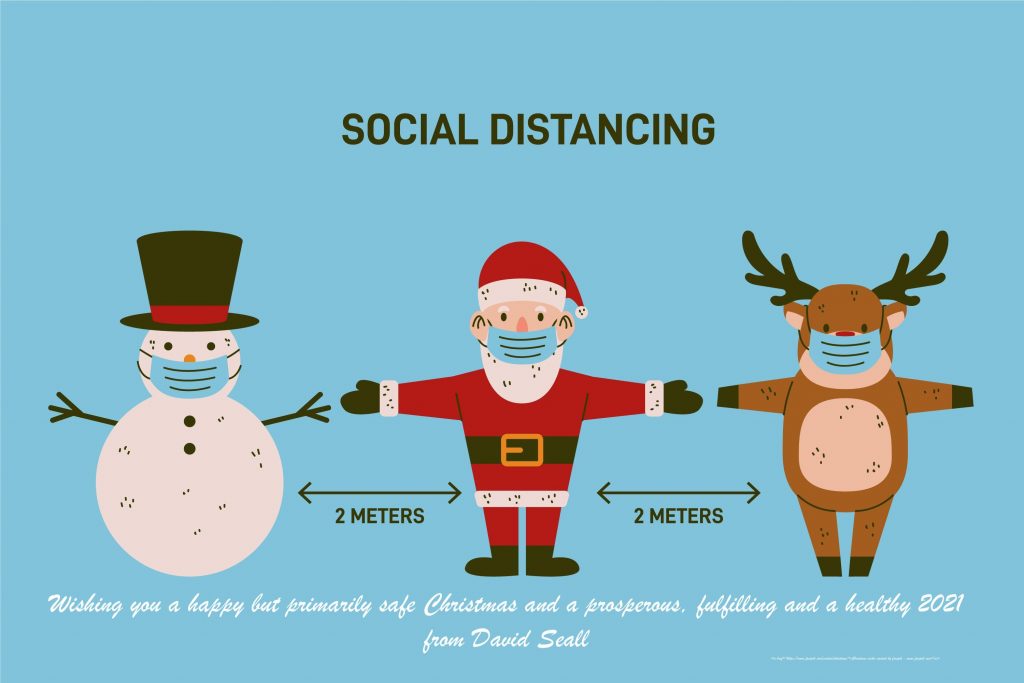 A donation has been made to Oakleaf Enterprise

Following the completion of the delivery of our "Business boost" project with the Innovate UK Business basics Initiative we were very pleased to read the evaluate report
Please read below
https://www.enterpriseresearch.ac.uk/what-works-for-improving-small-business-productivity/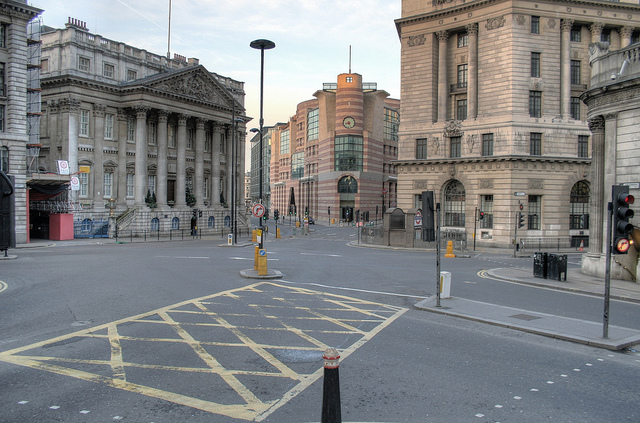 Reflecting on nearly six months of COVID-19 measures I must admit to some frustrations with the present administration for missing opportunities to deliver some positive strategic impact on the economy.
The furlough scheme has been a lifesaver for some businesses and their employees but it's clear that it has been abused in some quarters, accessed by some companies that could probably pay a bit more tax and been used by businesses that really didn't need it with very large underpinning cash reserves.
It could be argued that furlough has merely delayed the inevitable redundancies that would have happened but it certainly helped firms suffering when the economy dived in the Spring, when economic activity virtually ceased. Good businesses would have either closed or been compelled to make substantial redundancies. They would certainly not have borrowed money to pay staff to stay at home. CBILS should not have been thought of for that purpose.
The impending cessation of the furlough scheme will reveal the extent of this but the "cash back" bribe for keeping people on until the New Year  is a very crude instrument. It will be interesting to see in November whether it has been effective.
Additionally the 3 million small businesses that have received no help at all from Government during this crisis, will not welcome further tax rises when the Treasury seek to raise revenues to pay for the fiscal stimulus packages used at the height of the pandemic
For the long term, the pandemic has given us a huge opportunity to "rebalance" the economy, something that governments have been attempting to do since the days of Mrs Thatcher.
For an economy that became too unbalanced, away from science, technology and manufacturing, it has long been a goal to increase our manufacturing base, retain and prosper from our technology growth businesses, export more  and create high value jobs.
At the height of the "first" wave of the pandemic, manufacturing companies made herculean efforts to reinvent themselves as PPE manufacturers and produce ventilators from scratch demonstrating impressive cross-sectoral collaboration. It also exacerbated how vulnerable our "just-in-time" and overly long supply chains were when tested and proved that some core activities needed to be re-shored, at least to Europe. Work by Innovate UK and the Knowledge Transfer Network is certainly helping focus the sector on innovation and productivity and a revamped Industrial Strategy, looking at secure supply chains for products and services that make us as a society more resilient, must be the way forward.
However, the measures taken at the moment seem to wish for a return to the old way of doing things, based upon unsustainable consumption and consumer debt.
A race back to buying cheap imported clothes, getting our haircut and going to the restaurant/pub has taken priority. I can live with my foppish 80's fringe which hasn't been cut since February.
This race to consumption has even taken priority over schooling. This will come back to haunt us I'm sure.
Even the push to get people to stop working from home and go back to work seems to appear be not about sustaining the improving levels of productivity in the service sector, which have gone up through the embracing of technology. It seems to be more about supporting coffee shops and sandwich shops in City centres. My good friend Geoff Glover, former senior executive at Ford and Volvo summed it up pretty well on LinkedIn.
"This is purely being driven by concerns about workers not being in the city centres as consumers. It has nothing to do with individual health, public health or whether working from home can be economically productive. This is completely the wrong approach. It is like trying to force people back onto the horse and cart when cars have been invented, to save the cart makers."
The elephant in the room is that  high streets need to be repurposed away from retail and that the commercial property market is in for a shake up for sure.
It's worth remembering that most manufacturing businesses have continued production throughout the lockdown despite mixed messages from Government.
Particularly in the service sector, technology has enabled huge leaps forward in improving productivity and it would be a shame to lose this. The upside is that most firms realise this and want to strike a balance, recognising the needs for face-to-face teamworking and safeguarding mental health when this is finally over. Flexible working is with us to stay and it this helps solve some of the "productivity conundrum" then this will be welcomed. Gains in the service sector will be welcomed as, pressured by globalisation, manufacturing has been battling to improve for many years.
I should add at this point that I like a cup of coffee and a sandwich as much as anyone but if the UK economy has shifted away from this a tad, then we need to understand this and not try to retrace our steps. The key will not be staff working full time at home but achieving a more productive balance between the two.
A Conservative Government with a penchant for "propping up lame ducks" and expecting us to regress seems a strange thing to me, when sound "value adding" manufacturing and engineering companies with large societal impact have often been allowed to go to the wall.
This strategy of getting back on public transport (now publicly owned) to consume food and drink in city centres will not produce a "world beating" post Brexit economy for sure. The people in these sectors need higher value jobs that will be sustainable in the long term and maker a greater contribution to our economy. Even better if these jobs are distributed locally away from large city centres where nobody lives and time and money is wasted on commuting.
We have also missed an opportunity to address Climate Change.
Surely as a country we should be investing in technology such as home solar and energy storage  to "green" our economy, reduce peak loading on our electricity supply network and provide sustainable energy security to home owners? It also supports the roll out of the electrification of vehicles (I do prefer Hydrogen). Instead we are funding loft insulation, in a rushed initiative, until the end of March 21. Yes, our housing stock is still not as good as it should be but this technology would be of great help to many people both end users and those who will develop new skills. It would certainly move the country forward rather than back.
We have also missed an opportunity to strike whilst the iron was hot in peak lockdown, when car use was almost 90% below normal levels and the price of oil had collapsed. Some fiscal efforts should have been used at this time to cement the good things of moving away from the car to other means of transport. The  £50 grant to get an old bike back on the road is a welcome idea. The changes being made to road systems to make it safer for these new cyclists is essential. Additionally the rise of the e-bike makes cycling even more accessible. It will be part of the future of transportation. As Brompton Bicycles say "owning a Brompton is like having your own, personal flying carpet" and as a keen cyclist it certainly feels that way.
Being in the midst of the three Tsunamis of Covid-19, Brexit and Climate range has caused up monumental problems but even within all of this we need a Government that can keep an eye on the strategic ball.
The Government has the opportunity to address this and set out a way forward with the strategic reviews it will publish this autumn which include spending, defence and infrastructure.
Our lives have changed and so has the business environment and Government must respond accordingly to this test of strategic vision.