I recently had the pleasure of being invited to attend both the inaugural Conference of the India Business Group – held at the prestigious Nash room at IoD Headquarters 116 Pall Mall and the India Business awards held at the House of Lords.
It was a fascinating morning hearing about the fabulous connections and common themes that exist between India and the UK- not least my beloved cricket!
As usual the dinner was a celebration of all things Indian with business awards, music, celebrity and fine company!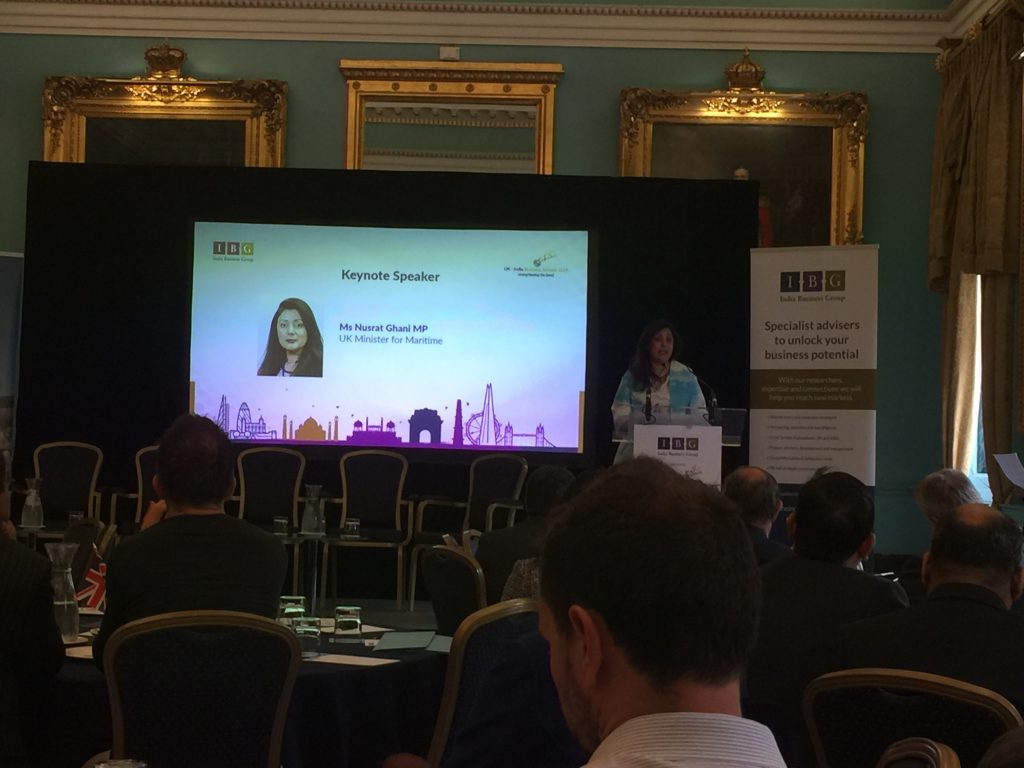 The conference keynote speaker Ms Nusrat Ghani MP Minister for Maritime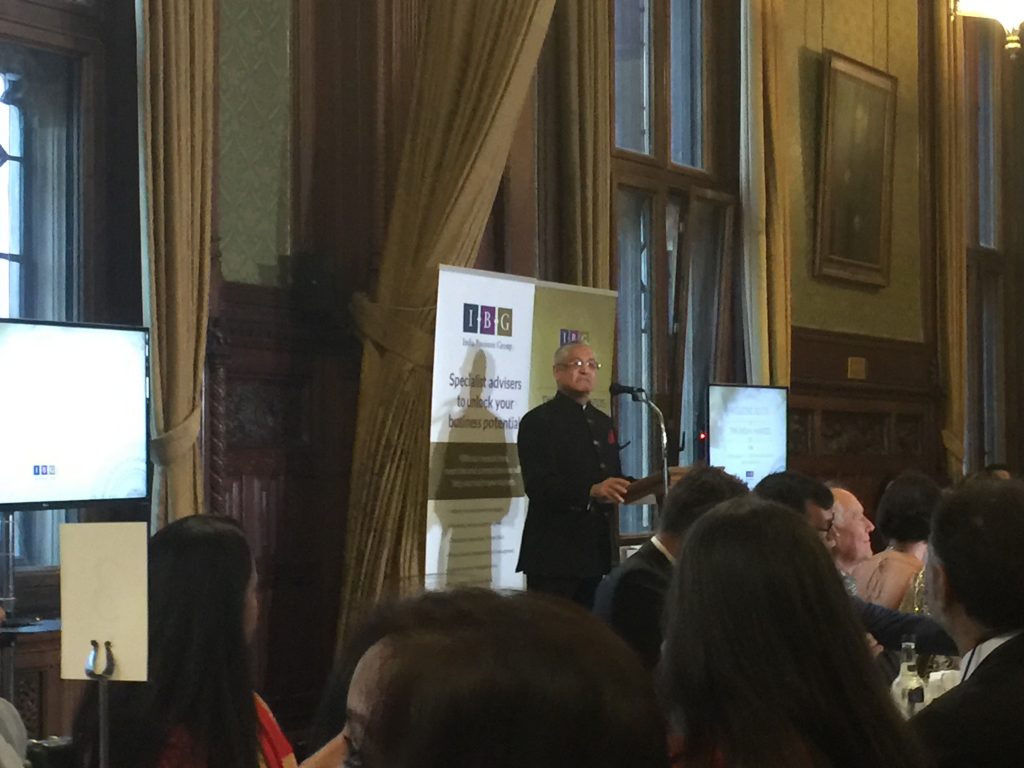 The welcome to the dinner by The Lord Patel of Bradford OBE