UPDATE 30th May 2022
Well I did it!
So pleased to have completed Ride London for Oakleaf
My fundraising has gone well but more contributions are always gratefully received on my Just Giving page. Just ten pounds will pay for a counselling session for someone in need to please help if you can.
The ride itself was interesting and much tougher than I expected. Where I live it's very hilly with hardly any flat ground around at all. This means for every climb there's usually a descent to rest and recuperate.
This ride on the softly undulating landscape of Essex was full power all of the way with no respite. Interestingly the heart rate stayed in a defined range as did the power output. The Northerly wind against  for the first 50 miles was also a challenge plus a few gusty side winds too.
On the top cog throughout but the shoulder (see below) certainly gave me a constant reminder of what happened a few years ago.
The ride itself was quite congested. I saw the aftermath of at least 8 accidents and there were a few close calls in the congested areas with some overenthusiastic riding by a few. We were also delayed while some poor soul was evacuated away by helicopter, I hope they are ok.
So that's the second Ride London done for me and maybe the last!
At the moment I never want to eat another energy bar again (being diabetic controlled by diet doesn't help!)
Many thanks to all of those who have encouraged me, my family for putting up with the training rides and those who have supported my charitable efforts!
UPDATE  12th May 2022
As this week is Mental Health Awareness week and I am supporting local charity Oakleaf ,  I thought I'd update on my training for the ride with just over two weeks to go – full details are on my Just Giving page. The birthday is now out of the way by the way!
I've been getting a few miles in which you will see on my just giving page, trying to average over 70 miles a week. I even snuck in a crafty, albeit slow, ride in Amsterdam last week on a long weekend break. It wasn't easy to find any hills to climb apart from the bridges but the hefty bike made it hard work.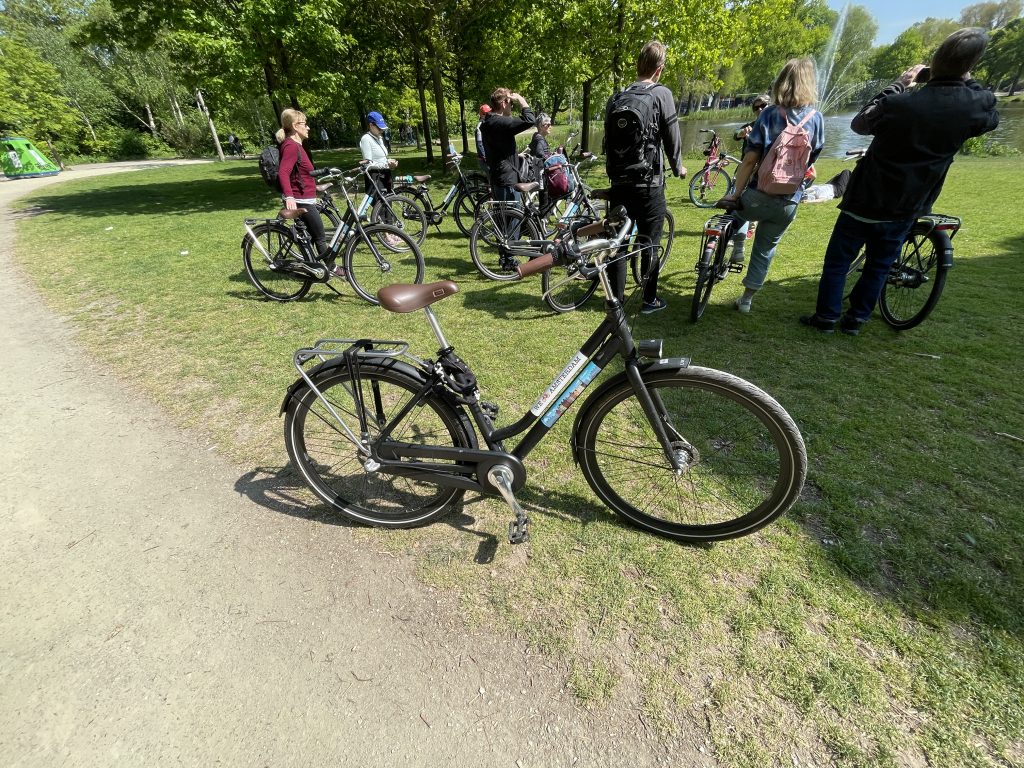 I'll be doing the Kelly's 50 miler on the 22nd as my final big prep ride. The next report will hopefully be after I have completed the ride
If any other friends and colleagues are doing the ride drop me a line with your start time when you get it. Always nice to have some company in a crowd of 25000!
Cheers
David
Every year 1 in 4 people will suffer from a mental health issue
The Covid-19 pandemic has had an enormous impact on the mental health and wellbeing of UK adults, and those who were already struggling have been disproportionately impacted.
The uncertainty and stress caused by the war in Ukraine, which must be unbearable for those closely involved,  is only adding to this.
In 2018/19, stress, depression or anxiety were responsible for 44% of all cases of work-related ill health and 54% of all working days lost due to health issues in GB
People with mental health needs have the second lowest employment rate of any disabled group with only 28.5% securing long-term work, and those with mental ill-health are more vulnerable to the negative effects of unemployment
Some people do recover, they respond well to treatment and medication without too much damage to their emotional, social and working life.
So this year I'm cycling the new 100mile Ride London route into darkest Essex – truly a trip into the unknown for me!
I'm doing it to raise money for Oakleaf Enterprise and my Just Giving link is here
Oakleaf exists to help people who are less fortunate and find their road to recovery more difficult to achieve. Finding and keeping a job is an important aspect of the recovery process and ensuring the right support is vital.
As a former Trustee of Oakleaf I know from first hand experience the difference they make to the lives of real people. Anybody can have mental health issues, young or old, rich or poor, the haves and the have-nots. The Safe Haven that is open everyday in Guildford is literally a life saver.
To find out what's been happening recently at Oakleaf you can find the latest newsletter
here
A few of you will remember that four years ago I completed the Ride London on the Surrey course on behalf of Oakleaf. Some photos of the adventure are below.
With the help of friends and family we managed to raise well over £2000 for Oakleaf.
I decided that I would do it again on or around my 60th birthday so here we are.
Two and a half years ago, just before lockdown, I had the misfortune to crash my Mountain Bike at high speed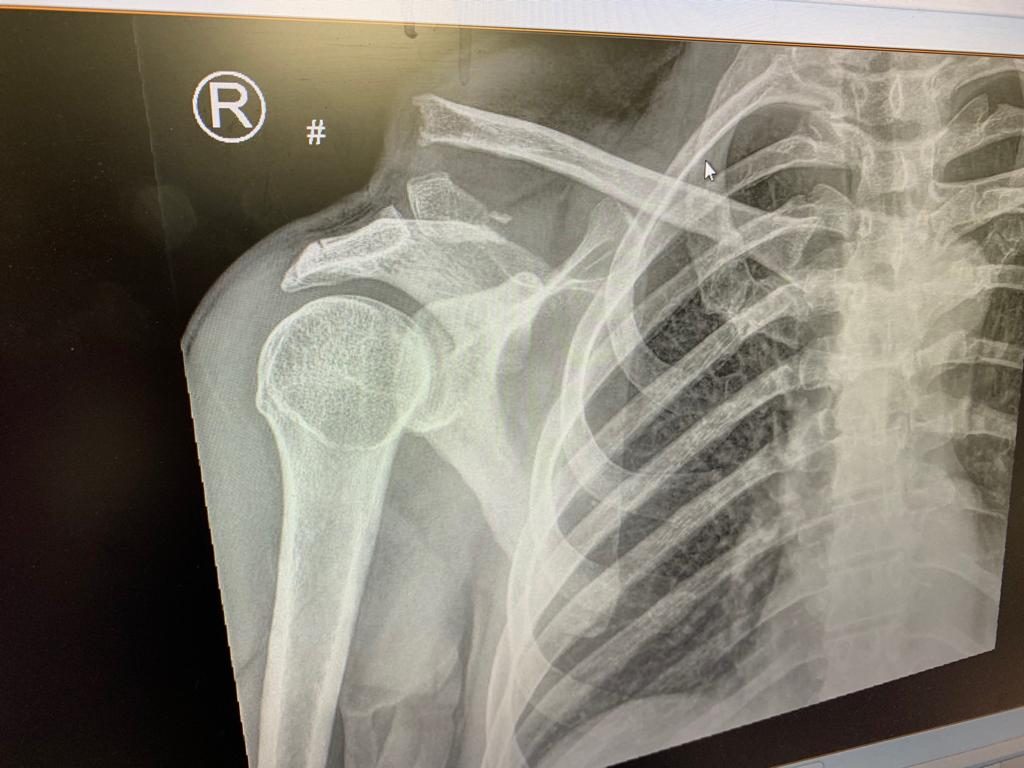 After a repair and consequential removal of the metalwork, days before the virus took hold, I was back on my bike within 5 months of the accident.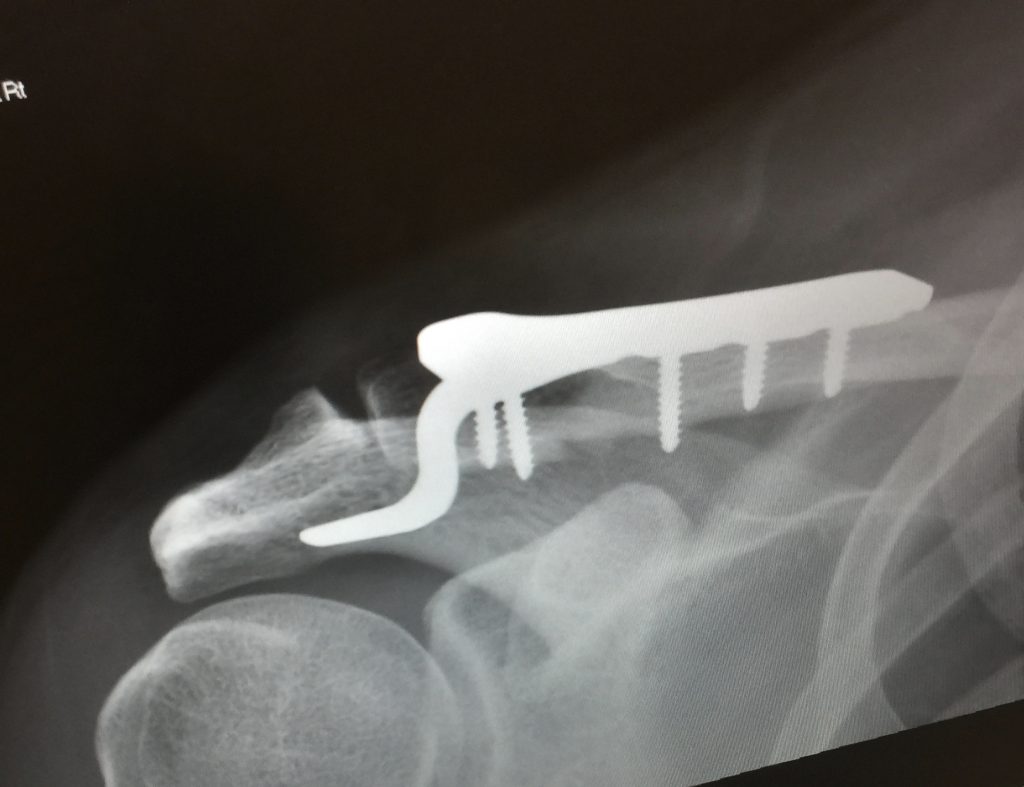 A huge thank you to the team at Frimley Park Hospital for fixing me and some fantastic rehabilitation physio. (I'm not such a bold descender these days)
Donating through JustGiving is simple, fast and totally secure. Your details are safe with JustGiving – they'll never sell them on or send unwanted emails. Once you donate, they'll send your money directly to the charity. So it's the most efficient way to donate – saving time and cutting costs for the charity.