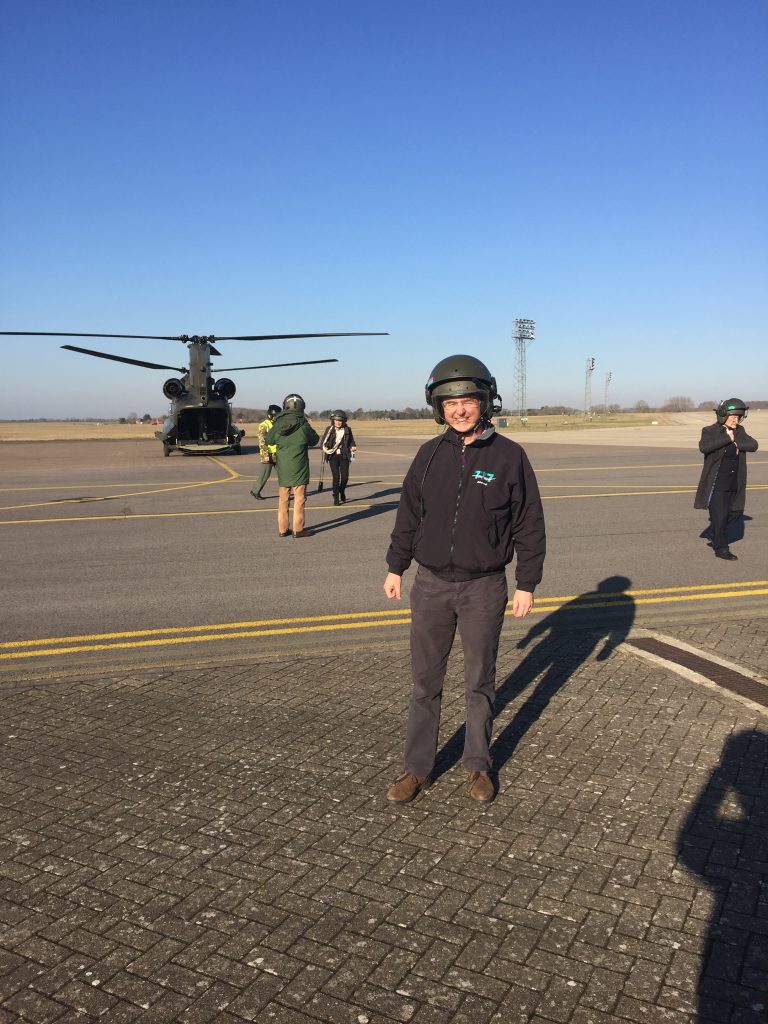 An amazing day out at RAF Benson with colleagues from the Worshipful Company of World Traders.
It was interesting and informative to chat with the officers and men of the airbase and learn about how they maintained and flew their flight of Boeing Chinook helicopters. Then after lunch in the Officers' Mess it was off on a trip to the City for a flight around Canary Wharf followed by a close view of Heathrow.
A truly astounding day out.