I was honoured recently to be asked to speak at this year's Made in the South East Manufacturing Awards Dinner. A great evening with so many fantastic businesses competing. Congratulations to all of the winners. Also many thanks to @Philip Cunliffe and his team for organising event and fellow judges including Jim Davison Chris Coopey and Sue Nelson
A transcript of my speech is below, it builds upon a recent blog and sets the context of the battle for skills in the Fourth Industrial Revolution.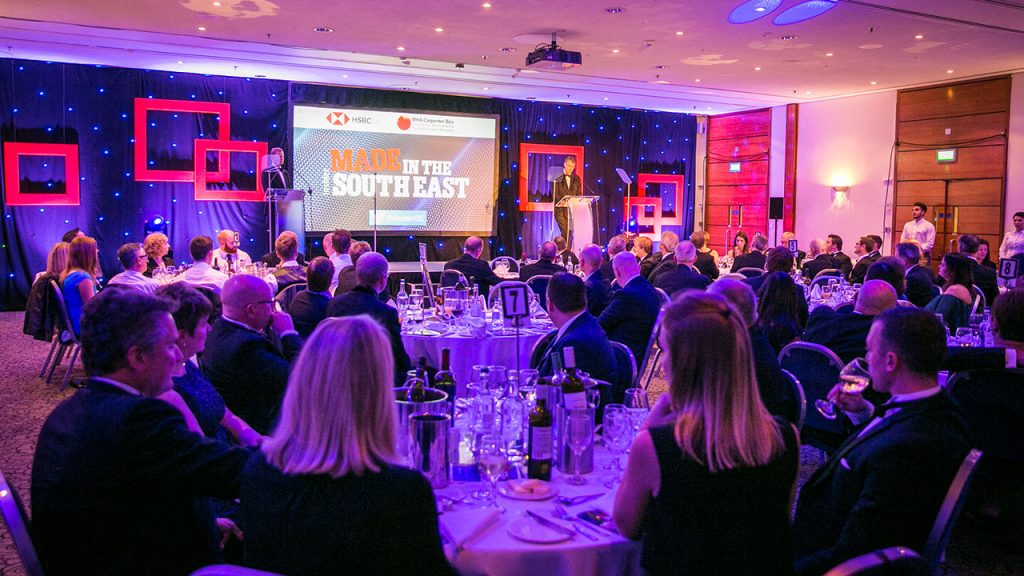 Thank you for your kind introduction, it's wonderful to be able to address all of you here this evening and to celebrate the success stories that we will be hearing later.
I have nothing but praise for those that have put themselves forward in the competitions this evening. Their willingness to put their heads above the parapet should be recognised by all of us.
As a Non-Executive Director and Board Advisor with several Manufacturing companies, I think that competing in awards such as these are a tremendous way of independently assessing the progress that businesses is making. Of course they generate valuable PR but probably more importantly, they are a great way of communicating progress to the team and recognising success in the way the company is addressing the challenges of modern business. Being assessed by a third party adds weight to this.
Of course one of the major challenges manufacturing companies now face is Industry 4.0.
This will either be driven internally or through customer demand. The challenges are multi faceted.
The Internet of things and people allowing machines, devices and sensors to communicate independently with one another.
The collection of massive amounts of data and the challenges of how to optimise the use of it and ensure that it is safe and secure.
The decentralization of decisions and relaxation of management controls.
Then finally the most difficult area, the interaction with humans from both a controlling aspect but also the effect that autonomous systems will have on the way we work. This will involve upskilling in some areas, new roles that we haven't even thought of yet and some jobs disappearing.
When we look at Industry 4.0 it's impact will not just be on manufacturing industry. These technologies and their integration will be a challenge from all sectors from logistics to banking, business services to retail. We all know that the workforce of 2050 will be a very different one to the one we know now. Just look at what we were doing in 1986!
My personal view is that the technologies will in time become cheaper and more accessible, much like they have done since the introduction of digital technologies in the late 80's and early 90's.
The challenge for our sector will be the competition for talent and this is a battle that we must compete in and win.
Most of us that have worked in engineering and manufacturing have been inspired by the fact that we design and make things that make society a better place. It's a very rewarding profession. After all, we are the people that will provide the transport systems, mitigate climate change and develop the medical devices that will make our planet a better place to live on.
We must compete in this battle for talent and to do this we will have to change our ways a little.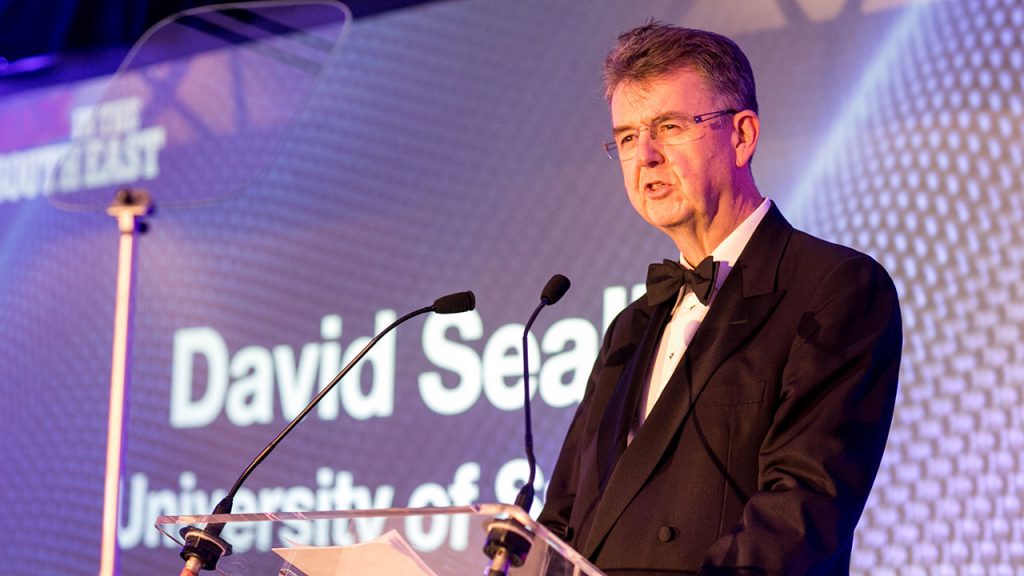 One area of prime importance is the status of our profession. We are not protecting our profession in that way that accountants, lawyers and medics do. Continuous professional development is important but we also need to stand up for ourselves more. Those that can join a professional institution and qualify to be chartered should do so. Remember that a Chartered Engineer can sign a passport!
We know that support for initiatives promoting Science, Technology Engineering and Mathematics help promote a pipeline of potential students for our sector.
More importantly we need to make ourselves accessible to those making degree and career choices whilst in Further and Higher Education.
Indeed in the future we may require people with different skill sets, for example artistic design and communication skills, as AI alters the way that we will work.
I recently read an article in The Engineer aimed at helping recently graduated engineers to find a job in our sector.
I was very disheartened to read the online comments attached to the article. There was a list of disappointed graduates struggling to find work. This resonated with me. The common theme that emerged and that was holding the graduates back was a lack of industrial experience. This, in an industry that is perpetually stating that key skills shortages are a major barrier to growth.
Having recently assisted in a recruitment exercise for a position at a manufacturing company I am a Director of, we found that many, very suitable candidates were ineligible due to a complete lack of any shop floor experience. I would add that this was essential for the role.
It was saddening to see that many had no manufacturing experience and had mostly worked in retail. Of course this does show an admirable work ethic, working long and unsociable hours and the ability to engage with customers face to face but it would mean that they were ill prepared for the work in hand.
So one has to ask why had these young people not obtained experience? Some had completed engineering degrees without any industrial placement constituent within company. This obviously would have helped. It's well known that "sandwich" degrees do usually result in creating opportunity for work post-graduation. Some had also received little help in building a CV from the careers support staff. None had completed holiday internships.
Of course there are other schemes that work around University study to create a link between undergraduates and business. Most schools try to place 16 year olds in a week of internship before moving to sixth form.
The Year in Industry scheme is a great way of students taking a year out before University to work full time in engineering and manufacturing businesses. Having been a judge for many years at their "contribution to the business" awards, I have seen some amazing results achieved by young people, working in a supportive environment, that question the status quo and go on to make real change in the business. The development of new IP and the cost savings on the shop floor are incredible.
The Arkwright Scholarship is another scheme that sifts out the elite of under 16s to support them in their sixth forms studies on the way to an engineering degree. Having tried some of the past papers I can confirm that they aren't easy!
The beauty of these schemes is that suitable candidates go through a vigorous process before acceptance onto the scheme. This takes a huge burden off of the participating business. I would add that there are many other schemes operating in this space.
However one of the key things that hold these schemes and others back is a lack of industrial engagement and support. The Year in Industry scheme works incredibly hard to obtain placement positions from businesses and always struggles to find appropriate businesses to host the students. It should not be that hard to sell, as the benefits are obvious.
Additionally when attended an Arkwright scholarship awards ceremony recently more than half of the scholars were supported by charitable trusts and Livery companies. Not the businesses that need this talent.
It seems bizarre to me that rather than cultivating talent, without commitment, over a time period when they can get to really know the candidate, businesses enter the merry-go-round of expensive and uber-competitive graduate recruitment rather than getting familiar with students at an early age.
It's interesting to note that the service sector, by and large, is committed to the concept of internships and works hard to remove barriers. Of course one cannot condone the year-long unpaid internships that in some sectors have been seen to be acceptable. They are both exploitative of the individual and perpetuate internships being the reserve of the well off who can subsidise their children. This was demonstrated last week by a report by the Sutton Trust detailing the abuses of some companies. On the evidence I can see some larger engineering companies support internships but most SMEs are not engaged.
Two weeks, to at the most a month, should be the length of any unpaid internships. If they are unpaid they should always be expensed.
Many service companies find space for interns in the summer holidays, reserve useful projects for them to be engaged with and give the interns appropriate support. Longer internships will pay the living wage or expenses. Unfortunately it's still true that many of these opportunities come from the networks of parents or friends of parents and that doesn't help those that aren't as well connected.
At least however, there is a volume of these positions that gives the service sector businesses a real chance to attract and perhaps more importantly evaluate talent for the long term. This means that they are often ahead of the game at recruiting numerate, reasoning, engineering graduates.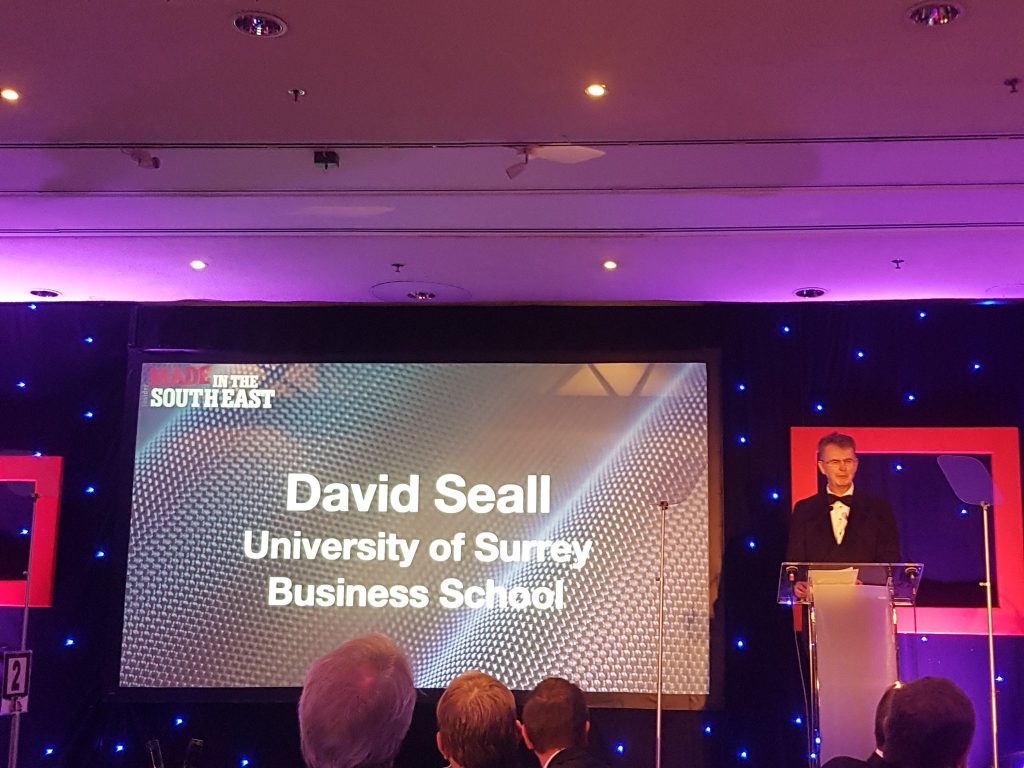 So what can manufacturing businesses, particularly SMEs do to break the circle and help young people gain experience?
We need to remove internal barriers to taking on interns, for example Health and Safety or that it's just too difficult to do
We need to create a space on the company website where young people can express an interest in working with the company in some way.
We should be engaging with local schools and accept local 16 year olds for short term work experience
Although in some cases it's not easy we should engage with apprentice schemes and FE colleges to provide industrial experience. Look to  support apprentices through degree apprenticeships or day release study
It's a good idea to log and keep a file of interesting things that would be useful to do for the company but you are just too busy to do. A young person would devour these and you would be surprised to see the results
It is worth considering adopting a scheme such as The Year in Industry and Arkwright Scholarships to tap into the talent pool and get ahead of the game in graduate recruitment. Better still consider sponsoring these students through their degree course and providing summer work. Two or three hundred pounds a year means a lot to a student.
Talk to a University about taking a "sandwich" student, an intern for the summer break or even suggesting topics for final year projects. Even better if you can find a University that conducts research into your technology of interest. Most Universities have a business liaison team to help you through this process they may even me able to help with a government funded Knowledge Transfer Partnership with can provide a significant technology uplift to an SME.
Use networks such as EEF, IoD the engineering institutions, and social media, including LinkedIn, to promote the fact that they are open to internships.
In the end as we face the challenges of Industry 4.0 we will be involved in a battle for talent that is essential for the future of British Manufacturing.
The workforce of the future will have to be highly adaptive, agile and capable of understanding and implementing new technologies at a frantic pace. It's important we promote our profession for what it is, a profession where one can learn and experience great things and also contribute to the fabric and well being of society.
However, It's essential that we use the tools and systems that are available now to help us compete. If we don't do this we know that the competition will.
Thank you very much for listening.
Following the speech I had several conversations around the room, particularly with the particpants and winners. It was particularly heartening to discover that the son of one of the winners was completing a year in industry at my old company GE Aviation in Hamble and furthermore was being supervised by a former colleague!
Discussing these issues in the days afterwards a Director of a successful Consultancy that works across sectors said that the biggest enemy of manufacturing businesses is inertia. Perhaps that's why there's so much reticence around. It's one thing that we need to tackle!